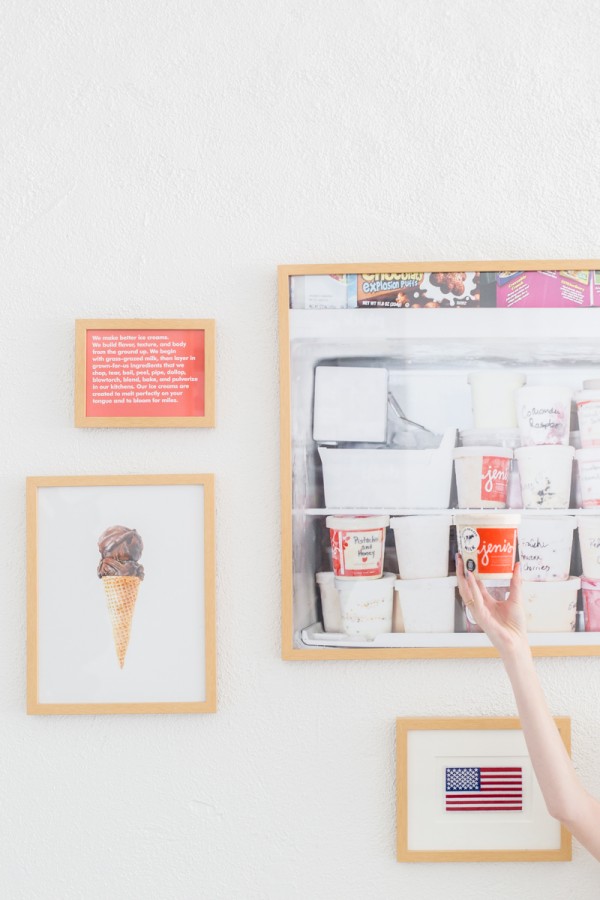 Mmmmm ice cream.

This week was so many things! It was Jeff's first week as a full-time freelance photographer (!), the dog was sick, the washer was broken, we did our taxes (BOO!), we worked towards some exciting new partnerships and we started prepping for yet another insane month! What did YOU do!? This weekend we have the studio sale followed by a (hopefully) relaxing Sunday before I dive head first into a pile of balloons next week. Have a good one, ladies and gents!
Links to love, watch + procrastinate with…
My prized gold flatware is back in stock!
Pineapples still going strong!
Yet another dress I wish came in my size!
Hehe. These made me laugh.
I want this bakebook SO BAD!!
Walking is overrated, right?
Shared some of my fave birthday DIYs over on Domaine!
Projects to try + sugar rushes to be had…
Color blocked cookies FOR THE WIN!
Happy BLANK Day!
This cake CRACKS me up!
I may have a chance at keeping these guys alive.
And this little piggy went to the bakery…
Grapefruit buttermilk waffles sound pretty fantastic.
Cutie donut pin cushion!