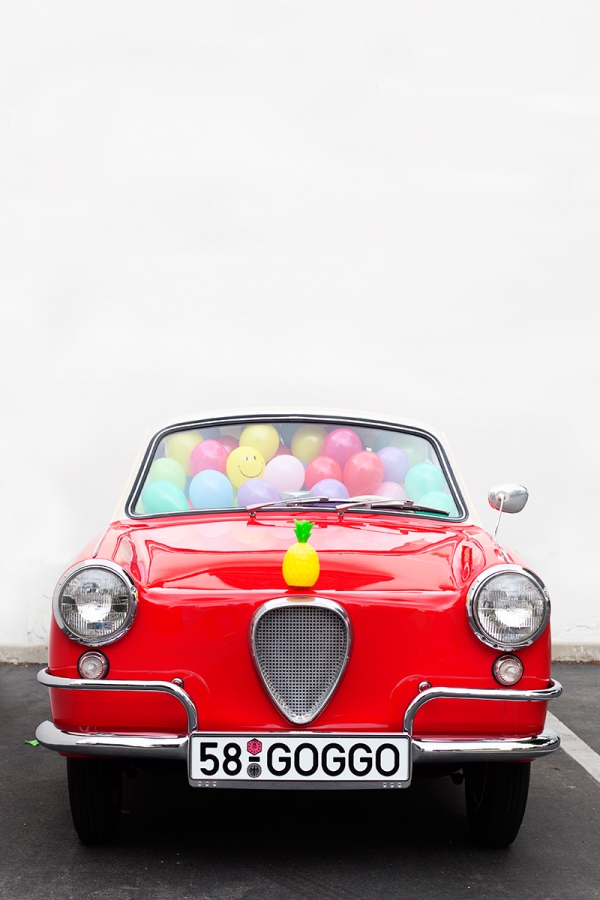 DREAMS are being realized today, folks! DREAMS! No, I'm not going all Oprah on you and giving you all a car (Sorry, guys.) but I AM showing you how to TRICK out your current car with a hilarious, absolutely necessary DIY hood ornament. Don't tell me you haven't ever daydreamed about tricking out your car with a disco ball. I know you have, admit it.
You see, Autotrader approached me and was all "We want you to create a hood ornament to make your readers feel drivetastic, just like shopping on Autotrader makes you feel!" And I was all "DONE." Because what could make your car feel more systematic, HYDROmatic, automatic…. Why, it's #DRIVETASTIC…. than a funky piece of hood bling? Guys, you can even enter to win one! More on that below.
This was also a great excuse to fulfill my life goal of FILLING A CAR WITH BALLOONS! Let's do this.