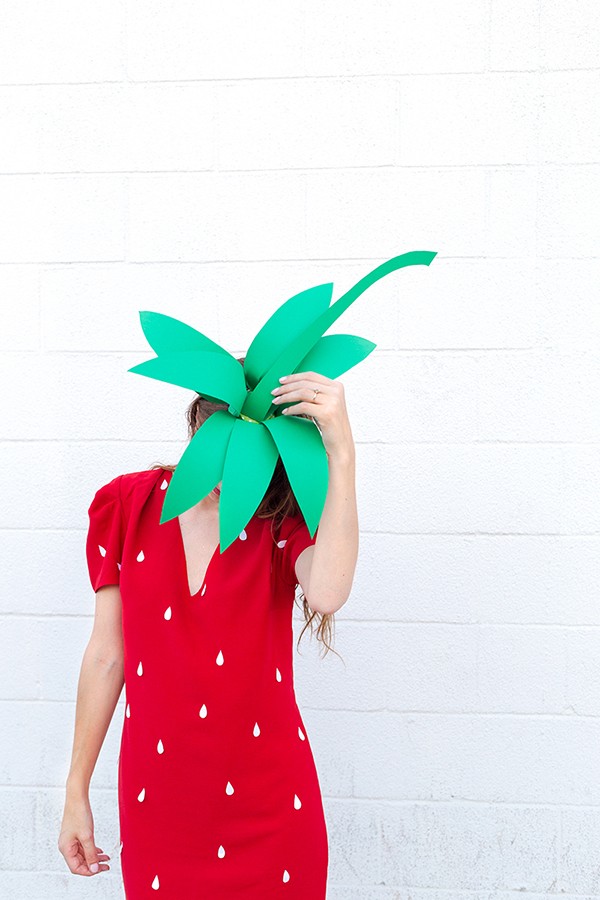 Apparently it's National Strawberries & Cream Day. So, throwback to my strawberry costume!
Would you believe I only realized yesterday that THIS weekend is Memorial Day Weekend? It's like time is EVAPORATING into thin air! I can't handle it. As I mentioned, we're are in major prep mode for our donut week festivities so I'm cutting out early this week for an extra long weekend of donut tasting, crafting and maybe a little relaxing! We do have a pretty awesome Can't Crop This Class sale comin' at you tomorrow though. If you want to be the first to know about it (along with the first to know about future exciting Studio DIY updates!), use the form below to subscribe to our mailing list!
AND! Luckily with Memorial Day comes some awesome sales, so I've rounded up some of my favorite items that are on super sale this weekend! Along with some DIYs and recipes to try too, of course! Have an awesome holiday weekend ladies and gents! Let summer (unofficially) BEGIN!
Sales to shop this weekend…
psst… Trying something new for my fellow visual shoppers out there! Click on the product images to get the deets!
Nordstrom is having their half yearly sale! (GASP!) My faves:

J. Crew is coming through with 25% off! (+ 50% off on the Factory store!)

Use code LONGWKND for 20% off at ASOS, too!

Ok and these shoes are totally not on sale, but I MEAN.

Projects to try + sugar rushes to be had…
Make a Connect Four game!
Teensy chocolate chip cookie bites!
This cheesecake is everything I ever wanted in life.
Cactus macarons!!
This balloon centerpiece is GORG!
Cake batter milkshakes, yep.