I'm pretty sure I've lost my mind this Halloween season. I am actually terrified of spiders. Like, I was in a hotel once and thought I saw one in my bed at around 5am. Within about 0.5 seconds I had screamed loud enough to wake every sleeping guest before locking myself in the bathroom and completely undressing convinced it was on me. That kind of scared. Yet they were a major theme at our party, and now the subject of today's Five Things. Spiders must love this holiday. It's the one time people are embracing them, rather then running, shrieking, from them. Well, the fake ones at least…
1. DIY Fringe Spider Lanterns: Classic party supplies, in spider form. A paper lantern, covered in fringe, with streamers for legs. WIN! This would be pretty awesome over any dinner table on Halloween, even if you aren't throwing a party.
DIY Fringe Spider Lanterns by Hank + Hunt via The Sweetest Occasion
2. Spider Cakes: Pretty sure life doesn't get more awesome then these spider cakes. I mean, they really look like giant, edible spiders. I tried everything I could to make this work for our Haunted Housewarming, but somehow they didn't fit my bite-size requirement.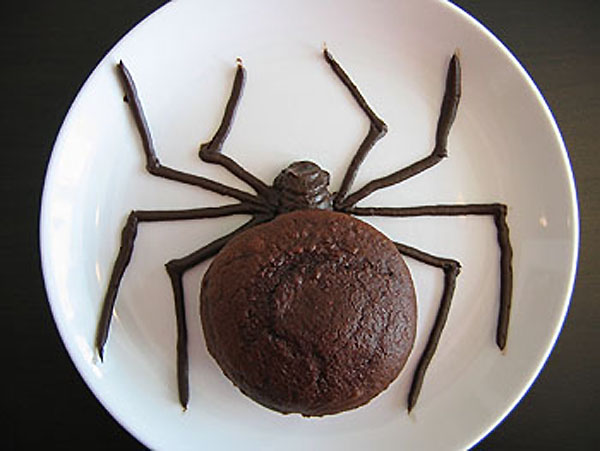 Spider Cakes via Not Martha
3. DIY Spider Cocktail Stirrers: Pretty sure these giant spiders my mini ones to shame! Give your guests a little surprise with their cocktail, you certainly can't serve a Halloween cocktail with anything less.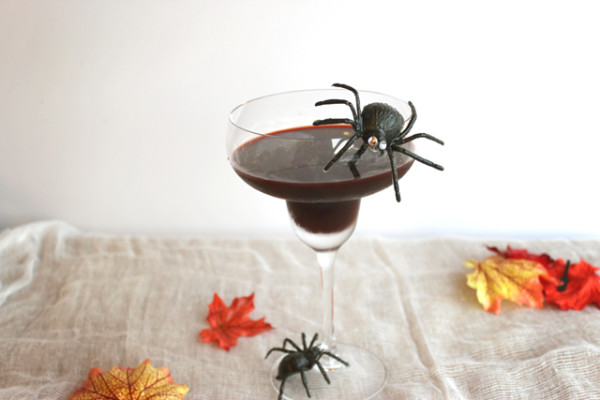 DIY Spider Drink Stirrers via Crafts Unleashed
4. DIY Paper Spider Garland: Paper dolls, beware. These spiders are out to get you! Give your kids a little early morning scream by stringing these above their bed, or on the breakfast chair!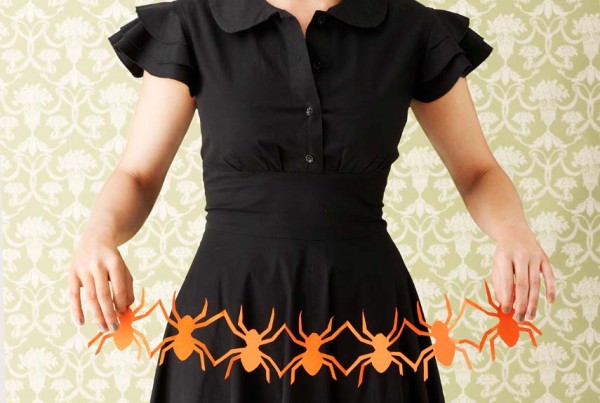 DIY Spider Garland via Country Living
5. DIY Spider Piñata: If you actually plan in advance (unlike me!) your party can rock this giant spider piñata! How awesome is he with his "hairy" fringe legs and all!?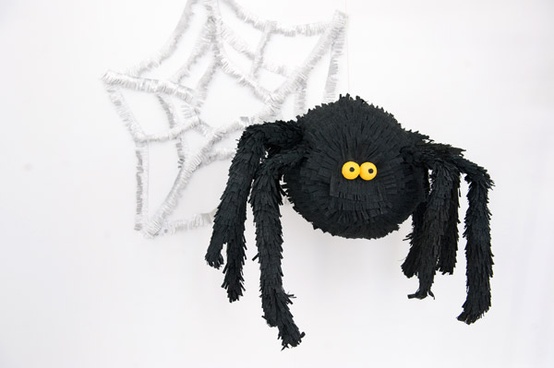 DIY Spider Piñata via Oh Happy Day
Have something you'd like to see in the "Five Things" series? Let me know in the comments below!