I can't quite remember where I first saw these, but I am oh so in love. First of all, they come in three of my current favorite colors. I mean, really, I can't get enough of that orange and that blue. Throw in a little ikat and I am sold. SOLD, I tell ya! So this post is essentially a big ol' thank you to 7100 Islands for pairing my color obsessions of the moment with my pattern obsession of the moment. They'd make a great gift (Um, for me!) and would be pretty awesome as centerpieces on a party table too.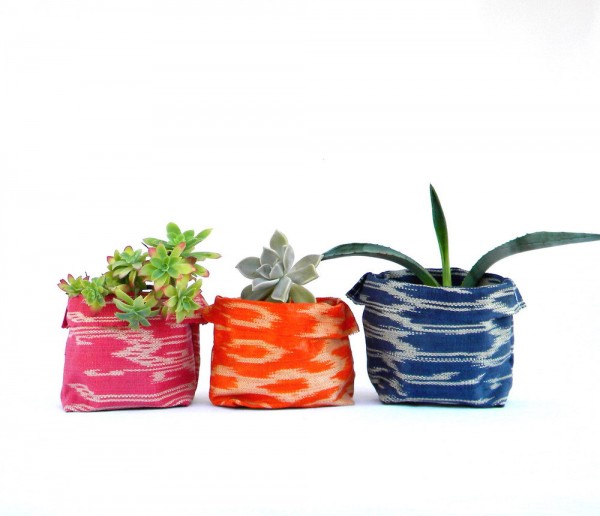 Ikat Fabric Bowls by 7100 Islands
Looking for more handmade goodies? Check out the entire That's Handmade series!