I lied. But it's a good lie! I told you rainbow party week was over, but then I saw these on small for big and couldn't resist. What you see below is a set of the most awesome dollhouse furniture ever from Cartabianca. AND! You can print it, right from your own home. Schnazy, eh? Even better, you can buy this seriously amazing cardboard dollhouse, and then you get this little download for free! But if the house isn't in the cards, at least get the chairs! You can print them in any color and if you don't have a child to gift these too, they'd make pretty cute place card holders on a party table. Multitasking miniature furniture. Life = Complete.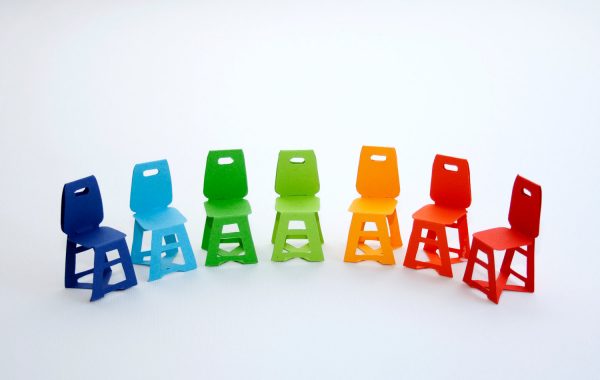 Printable Dollhouse Furniture by Cartabianca
Looking for more handmade goodies? Check out the entire That's Handmade series!