This party palette is happening because I made the most delicious peach crumb bars last week, and I am so sad they are gone. Peaches are one of the great things about summer, and they'd make a great starting point for a party theme! I think having a get together around the top pick of seasonal product would be so fun, with peaches in salads, on pizza and of course in many a dessert. You could sub any fruit that you choose, but you have to admit that peach mixed with this dramatic cerulean blue is quite the eye catcher. Time to stain that wood table a new blue hue (Weekend project!?), then come back to get the supply guide on Monday!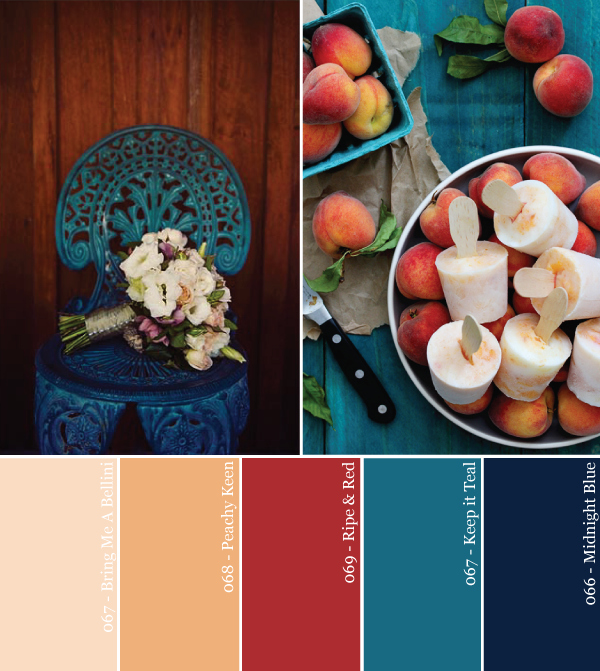 Bouquet Photo by The Image is Found, Peaches & Cream Popsicles by Bakers Royale
Need more to fulfill your color fix? Check out other Hue It Yourself palettes here. And find even more inspiration right here.