Today is the day! If you haven't been pumped for the Olympics big arrival yet, I know you are now! And what better a celebration to help me get back into the swing of the Hue It Yourself palettes and party supply guides! It's been awhile, but they're back to stay. So get inspired (I mean, how awesome are those cookies?) and come back Monday for the full Olympic party supply guide. The opening ceremonies may be over by then but there's no reason you can't throw a party to celebrate your favorite event!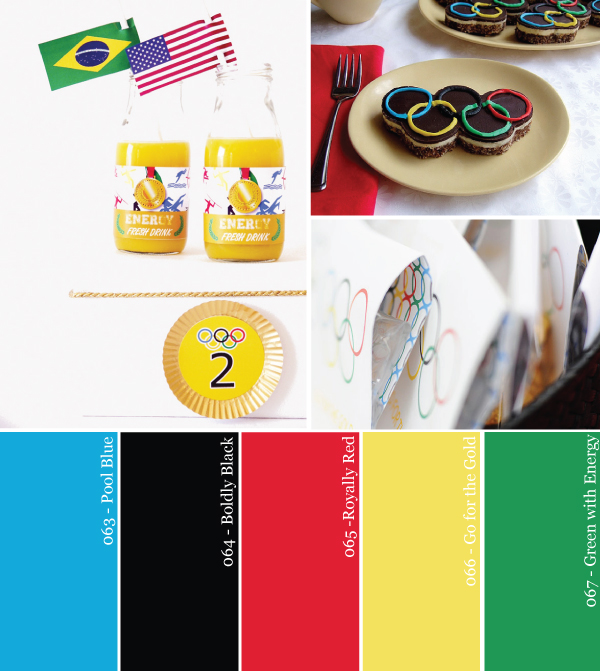 Olympic Party by Bird's Party via Hostess with the Mostess, Olympic Cookies via The Kitchn, Olympic Favor Tags by Nesty & Company
Need more to fulfill your color fix? Check out other Hue It Yourself palettes here. And find even more inspiration right here.