T-minus one week until Memorial Day! I got you started on your barbecue menu earlier this week with some burger desserts, but now it's time to get inspired for the fun little details that, if you're like me, are just as important as the grill itself! While typical Memorial Day palettes may consist of red, white and blue but I swapped out the blue for yellow and added a hefty dose of gingham (Another thing I love apparently). Duh, did I mention I love yellow? Be sure to check back on Monday to get the guide on making this classic BBQ inspiration a reality in your backyard next weekend!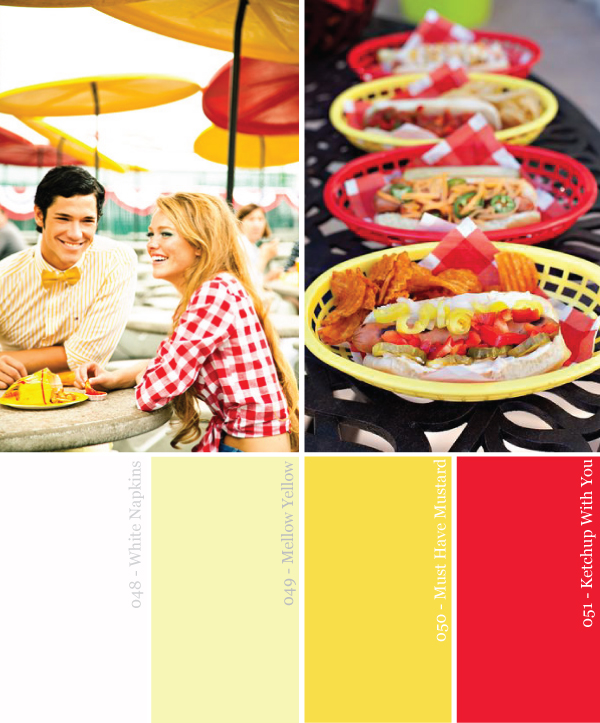 Engagement Photo by From Me To You via Ruffled, Hot Dog Photo via Hostess with the Mostess
Need more to fulfill your color fix? Check out other Hue It Yourself palettes here. And find even more inspiration right here.