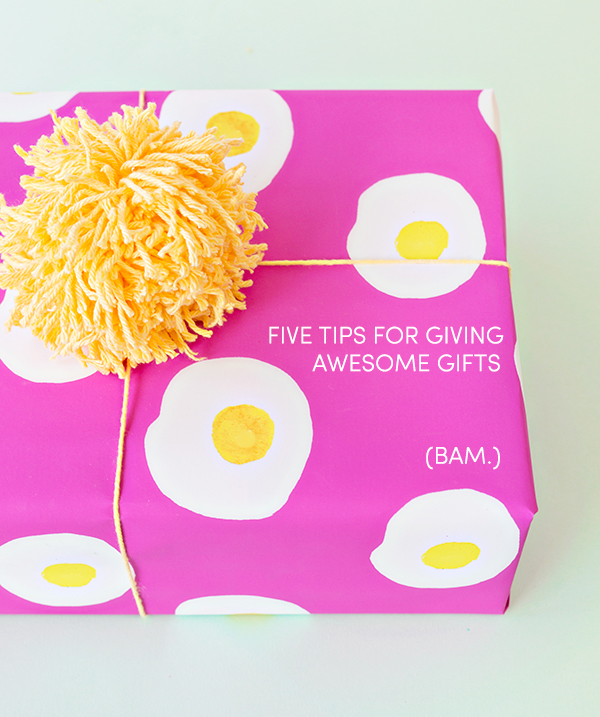 I love giving gifts. I will be honest that I'm not always the most timely of gift givers, but picking out the perfect gift is one of my favorite things to do. For me, gifting is all about the thought you put into it, not about the actual gift itself. In fact, I'd rather not get a gift from someone or for someone than get or give one that has little to no thought behind it. How about you? I'm really excited to be partnering up with Giftry, a brand new site that helps you curate gift ideas for family, friends, fun and yourself! Basically, they're taking the guesswork out of gift giving. They asked me, along with a group of other awesome bloggers and tastemakers to be a part of their influencer program, where we're helping to create gift guides for people with all sorts of hobbies and passions. I'm repping the crafters you need to shop for! You can sign up and start making your own gift lists right here. And today, I wanted to share a bit more about some of the gift guides I've created along with some of my top tips for mastering the art of gift giving.
Tip #1: "You have to listen to hear."
I come from a household where you can't mention anything you want or need without someone taking note and getting it for you for your birthday or Christmas. So if the person your shopping for is someone you're around often, listen up! Everyone accidentaly on purpose drops hints every once in a while about what they want, and it's your job to take note! For those of you shopping for people who you don't get to see or chat with often, a great feature on Giftry is being able to sync gift lists. You can send an anonymous request to view sync someone's "Gift Ideas for Me" list with your own giftry list you created for them, so they can show you from afar what they have their eye on!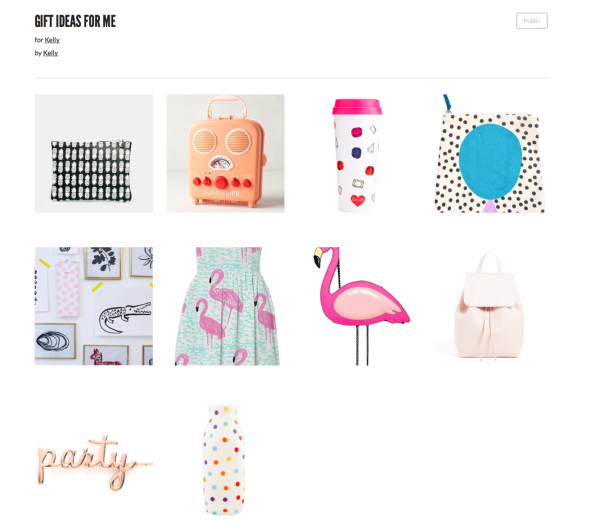 Tip #2: Research and repeat.
So you take note of the hint dropped about a new bag someone wants. Now it's time to do some research. Take into consideration the person's style, favorite colors, the time of year perhaps and what they'll be using it for. You can check out some of the influencers lists to see if they have any items that fit the bill, and then you can add those items to your giftry so you know where they are when it's time to buy! I always like to give myself a LOT of options and then narrow down as I go.
Tip #3: Treat yo'self.
(Well really, treat them. But that doesn't sound as awesome.) This doesn't translate to "Buy the most expensive thing you can find." Sometimes practical gifts are called for, like for bridal or baby showers, but sometimes it's really fun to give a gift that the person wouldn't typically spend money on themselves. It could be an experience (like a cooking class!) or a novelty item (like a donut pool float). It can be really fun to get something you know you'd never buy with your own cash, but absolutely love. My "Snack Foodie" list is pretty great for that.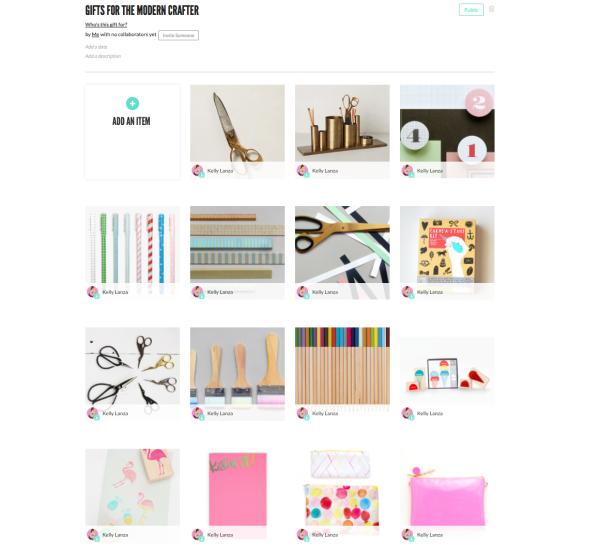 Tip #4 Garbage bags are not gift wrap.
I very much believe that the outside of the package matters as much as the inside (we're talking strictly about gifts here, people!). Jeff does not. He once gave me a pillow wrapped in a trash bag, but, we're working on it. If you believe it's "the thought that counts" then take it all the way to the gift wrap. Keep a few rolls of patterned (think polka dots or stripes) or solid color paper on hand that you can mix and match with velvet ribbon, yarn or contrasting paper for paper bows. Even the simplest thing shows a lot more than the shipping box it came in with a card taped to it!
Tip #5 Theme and scheme.
Ok this is really a bonus tip, for those of you that are crazy people like I am. But I love to get creative with gifts! I've mentioned before that I love a good themed gift or a good tagline, where I pair something the person wants with something they'd never think of! Like the "Year of Cupcakes" gift (cupcake tins + wraps + toppers for all the holidays) I made for my cousin or the "Congrats on Your New Alarm Clock" breakfast-theme gift I gave Chelsea. Check out some of the theme-y boards from the influencers for inspiration on a fun idea.
Do you have any more gifting tips? You can head right over here to sign up for Giftry. The holidays are going to be here before you know it! Eeep! That's a scary sentence to write. Happy Shopping!
p.s. You can find the wrapping paper in the first photo here. Free printable! SCORE!

This post was created in partnership with Giftry, All content and opinions are that of my own! Thank you for supporting the sponsors that keep the Studio DIY party going! Read more about my editorial policies here.